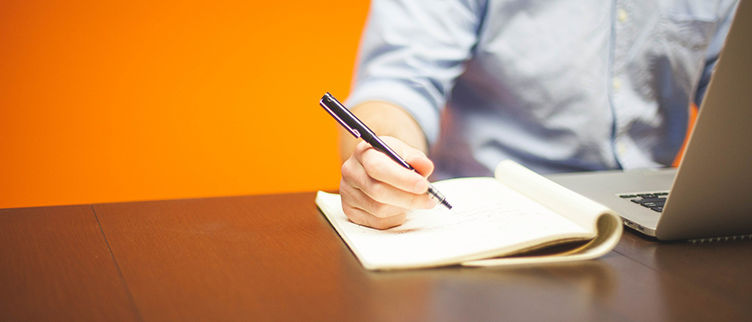 If you are a Pastor or a Leader of a Congregation you know that every year new challenges for the survival of the Churches are presented. Administering a Church, be it of any size, is something that requires organization and planning. The beginning of the year is a great opportunity to review Church Management processes. This article aims to present a practical methodology and tools that can assist you in carrying out this planning.
Understand when your congregation:
To carry out effective planning, the Church Leader must make a diagnosis of your congregation before any goal or goal is drawn. Without performing this diagnosis all the effort of the following steps may be in vain, since they may be disconnected from your current reality. If, for example, the Pastor skips this phase and already sets goals to move the headquarters to a larger building, but the Church is going through a delicate financial scenario, surely that goal will not be realized and efforts will be directed toward actions that do not will bring results. There is also the risk that its operation will be interrupted due to lack of financial viability.
To help your church diagnose the current scenario we have prepared some great tips for you:
Some key points in your church's scenario analysis are:
Number of members:
Growth Rate (number of new members each year compared to the previous one)
Seat size / capacity
Location
Financial situation
Technology Resources
Communication
Project Progress
Human resources: number of employees and volunteers
If you are having trouble getting the above information, the first step is to rethink the administration of your Church, because you may be missing out on systematically and systematically recording information. Without this information the directions of the Church will be uncertain. Therefore, it is important for managers to answer the following questions:
Is the Church doing the financial record?
Is there a member registration and follow up?
Is the balance sheet being carried out?
Does the Church have control over the list of visitors and their conversion?
Are the projects and events being carried out by the Church being registered?
Is the Church's agenda planned following a programming logic?
Does the Church care about contact with its Members?
If the answer to at least 3 of the above questions were negative for your church, it is important to consider that in the next step one of your church's goals for the coming year will be to organize your management.
Having this information in hand we can move on to the next stage of planning which is the definition of the course that is desired for the Church.
Definition of Objectives and Goals
Having carried out a very complete scenario analysis of your church, it is now possible to define where you want to go. Before proceeding, let's start by making clear the difference between goals and goals, following with a few examples. Objectives are qualitative descriptions of what the Church intends to achieve, they count more comprehensively where the Church intends to reach. The targets are definitions in quantitative terms and with term determination.
For example, we can define that the Church's goal is to expand her work. The goals related to these goals could be to do 200 baptisms by the end of 2018, perform x events per month for guests, etc. That is, goals can be measured.
These goals and goals should be noted in the Church's annual planning. And they should always be consulted to motivate and remind everyone involved in its accomplishment. The team needs to be motivated and in constant communication to be attuned to achieving the goals.
An excellent tool for this planning step is the 5W2W. With it you can detail a plan of action to reach the goals, clearly defining how each activity will be performed, the resources that will be used, the person responsible and the deadline. This methodology consists of answering the 5 basic questions:
5 W:
What (what will be done?)
Why (why will it be done?)
Where (where will it be done?)
When?
Who (who will be made?)
2H:
How (how will it be done?)
How much will it cost?
We made a 5W2H spreadsheet template to help with your planning. To download the spreadsheet, just click here.
Control and evaluation
After planning, it is accessible for consultation for several moments. He must be your guide. It's no use making a complete plan if it gets lost in some folder on your computer. He must be shared with the leaders of his Church. Not all information needs to be shared with all Members and Employees, but you as a manager can do separate action planning by department or management levels (strategic, tactical, operational). What is important is that the Church has an effective means of communicating with the different sectors and monitoring feedback from each stage of the administration.
The Pastor needs to have an overview of how the Church works. Must have financial control, monitor the registration and evolution of members, monitor the progress of projects and events. Without this control there is no way to make the right decisions either to re-evaluate the goals and maintain the growth of the Church.
The Prover System is an online Church Management add-on system. No need to install on a computer. With it you can share all the information with Members, Visitors, Employee and other Pastors of your Church. We have a complete platform for Financial control, Membership and Visitors Registration, Project Management and Events. We offer a free communication portal and application for all Members.