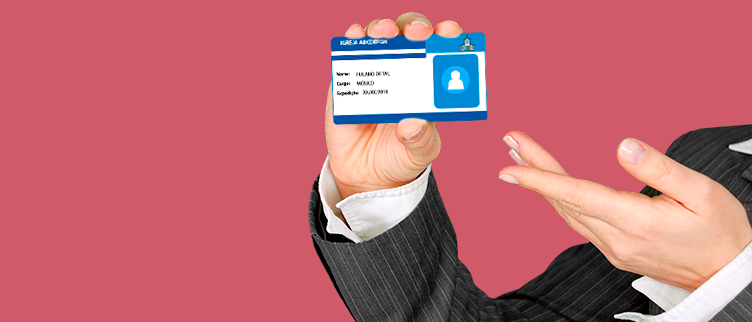 Providing a card for your Church Members shows how seriously the Church manages your organization and allows for better security for the organization. Handwriting is also a way to promote integration with everyone involved in your church. When the Member receives the card, in a way, this symbolizes his belonging to his Congregation, so by seeing his picture and name registered in a document next to the logo of his Church, this can make it easier for him to feel part of it. You can create different templates by changing only the color or symbol for each category of member of your Church.
Church Volunteer Card
Church Member Card
Cell Leader or Group Leaderboard
Shepherd's Carteirinha
What information is important to put on the card of the members of the Church?
This response varies according to the needs of each church, but since it is an identification document, only the data that is useful should be placed, and not all the data recorded in the church system should be placed on the church member's card.
The basic information is: name of member, picture of member, logo of Church, function performed in Church.
Set the layout
Choose the size and material of the card
The suggested size is similar to the credit card: 8.5 x 5.5 cm.
The most common materials are: PVC, plastic paper, …
Set an ideal font
This font to be easy to read. So do not even think about using handwritten or serif fonts (extension rods).
Insert the Logo
The logo is essential for the card of your Church. It is the one that creates the identity with the organization and from it you will define the rest of your layout. All the colors of the card should be in harmony with the brand logo, as this maintains the visual identity. It is important to use a good resolution file and preferably in transparent PNG format that fits any type of background.
Design
The design of your card should be a positive impression for the members of your Church. In addition, all elements must be arranged so that in a few seconds information can be read easily.
Front and back
Avoid excessive information on the front of your identification badge. Use the reverse side to enter more complete information about the carrier, directions for use, and company contacts.
Models of cards for members of the Church:
Prover offers here some templates that you can download and use in the way you are or change to use with your church members. Just click here and receive the BEST HIGH RESOLUTION MODELS FREE in your e-mail.